Barnbougle Golf Course
When did Barnbougle Dunes Open?
The Barnbougle golf story began in the early 2000's, when the iconic Barnbougle Dunes was opened in 2004. At the time it would have been nearly unheard of for golfers from mainland Australia (let alone overseas) to travel to Tasmania to play golf.  Even driving an hour down the road from Melbourne to the Mornington Peninsula to play golf was a big ask at the time. But the Barnbougle land owner and potato farmer Richard Sattler, along with a group of investors were brave enough to take the punt that their spectacular coastal land would produce a world class golf course and that golfers would feel compelled to travel there to play.
Remote golf had been successful in the USA at Bandon Dunes and when doing his due diligence on the project Richard Sattler became friends with Bandon Dunes' owner and pioneer Mike Keiser. It was Mike's confidence that Barnbougle would be a world class success that gave Richard the confidence to pull the trigger and build his masterpiece.
American golf course designer Tom Doak who also designed Bandon Dunes created the course with the help of Melbourne based golf course architect Michael Clayton.
Their design philosophy was embraced by golfers far and wide and the Dunes soon earned a position amongst the world's top ranked golf courses. Barnbougle Dunes is currently ranked number 31 in the world and number 3 in Australia.
The word quickly spread about with the Barnbougle golf course and Barnbougle golf trips soon became a must for all keen golfers. Barnbougle golf all of a sudden put Tasmanian on the world golfing map.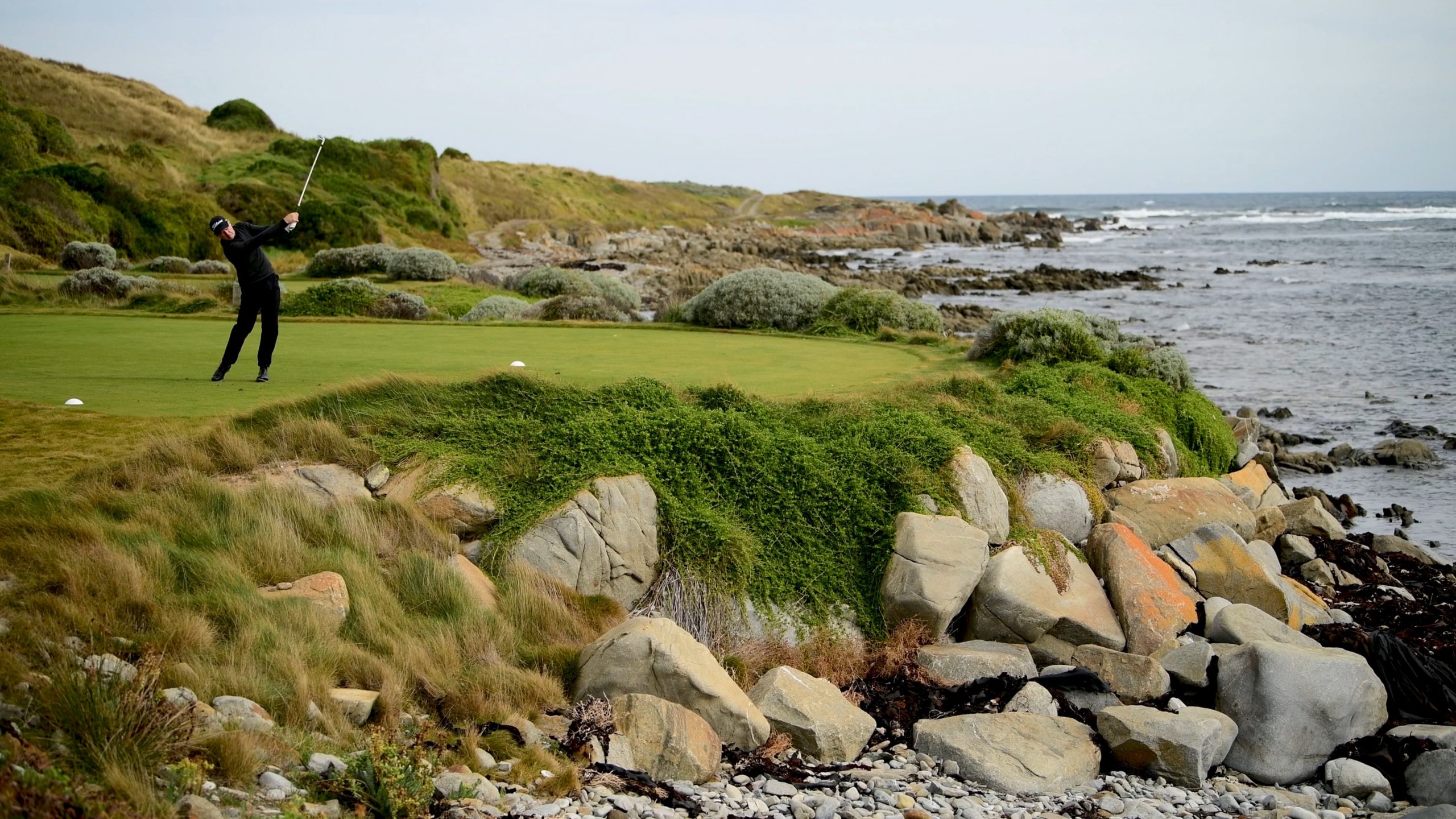 When Did Lost Farm Open?
With Barnbougle golf becoming so popular, a second course and hotel was created, with Lost Farm opening in December 2010.  Designed by American duo Ben Crenshaw and Bill Coore, the course was also an instant success  and is now ranked number 40 in the World and number 4 in Australia.
Having two World Top 40 courses on the same property makes Barnbougle golf trips truly remarkable.
How to Get to Barnbougle in Style?
If you are yet to experience these amazing courses or like many want to make the Barnbougle golf trip a regular, then you are in the right spot to do it in style. In addition to the magnificent courses, Barnbougle is unique because it has its own private airstrip. The only course in Australia to do so. This allows Air Adventure to fly direct to Barnbougle from Melbourne (or King Island) in just one hour on our luxury Swiss built Pilatus PC12. Landing on a course like rockstars is definitely the perfect start to a Barnbougle golf trip and will save you up to 3 hours each way compared to flying via Launceston.
Click here to check out our Barnbougle golf deals or contact our Golf Manager Jon Perrett at golf@airadventure.com.au or on 0402 852 637 to get the ball rolling.